Slow Loading Website and Failing Core Web Vitals?
A slow loading website is a website that takes too long to load. This can harm your website performance in several ways. first, it can frustrate users and cause them to leave your site. second, it can negatively affect search engine rankings. Finally, slow loading websites can lead to decreased conversion rates.
There are several ways to improve website speed, including optimizing images, minifying code, and using a content delivery network. However, the most important thing is to make sure your website is well-designed and coded properly from the start. Otherwise, you may end up with a slow-loading website that harms your business.
Core Web Vitals are a set of metrics that measure the speed and stability of a website. They include three key metrics: Largest Contentful Paint, First Input Delay, and Cumulative Layout Shift. Largest Contentful Paint measures how long it takes for the main content of a page to load, First Input Delay measures how long it takes to respond to user input, and Cumulative Layout Shift measures how stable a page is during loading.
Core Web Vitals are important because they help improve a website's user experience. A website that loads quickly and is stable during loading will be more likely to retain users than a slow or unstable website. In addition, search engines use Core Web Vitals as a ranking factor, so a website with good Core Web Vitals will be more likely to appear higher in search results. Website owners can use tools like Google PageSpeed Insights to measure their Core Web Vitals and identify areas for improvement. By improving their Core Web Vitals, website owners can improve the speed and stability of their website and their search engine ranking.

Review your core web vitals and speed using the Google's own dedicated webpage analysis tool.
There are many factors that affect the loading speed of a website. Know some of the most common and avoid the factors that influence the speed of loading a web.
Hosting: Cheap hosting can give you problems. Your website will share space and resources with dozens of other sites, and when you need more capacity, you will find limitations and slow down the speed.
Plugins: The massive installation of plugins is counterproductive because it consumes more resources. The more plugins there are, the more information Google bots have to read.
Images: Images and non-optimized multimedia content can overload your website and make it bulky. A home page with a high definition video without adapting it will affect web performance. It seeks to compress images without losing quality.
Uncompressed scripts web code: Minification simplifies the code by eliminating line breaks, unnecessary spaces, indentations, etc. This facilitates reading and speeds of reading to Google.

We provide WordPress Website Speed and Core Web Vitals Optimisation Service with Guaranteed Results. Our team of experts will help you to speed up your website and improve your core web vitals score. We use the latest techniques and tools to optimize your website for better performance. We offer a 100% satisfaction guarantee for our services. Contact us today to get started!
Happy Clients and Counting

Josee Perron
Travel Blogger
Amazing job! They were super kind, quick and did an amazing job optimizing my blog. While he was working on my stuff, he checked-in a few times to check my preferences about certain things. I would 100% recommend them. I'm sure I'll work with them again!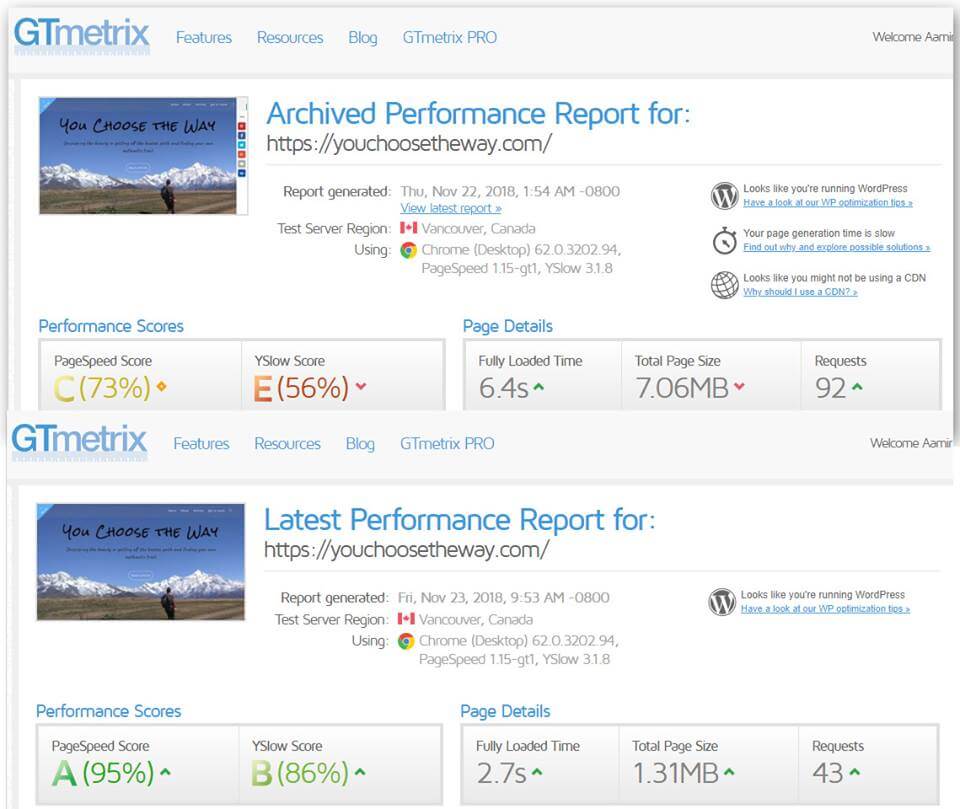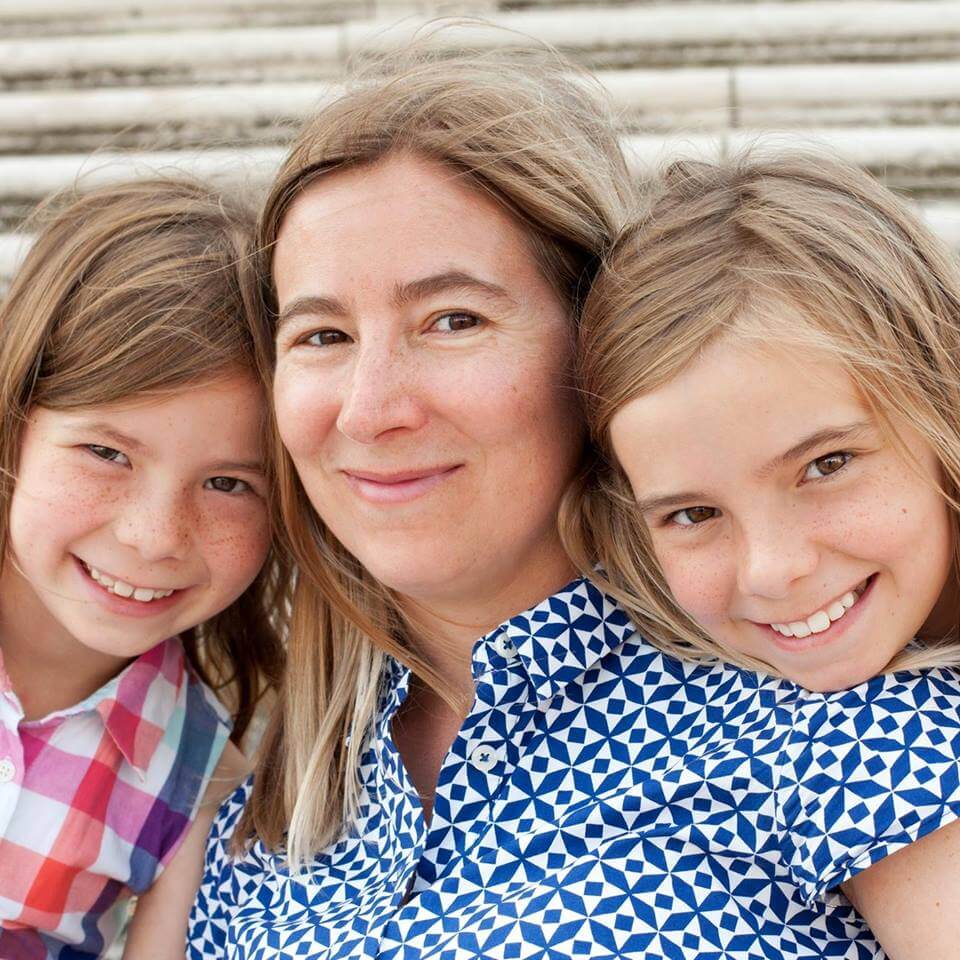 Jane Saunders
Food Blogger
Aamir worked incredibly hard to help me get my site speed improved. He is knowledgable, polite, quick and keen to deliver the best service he can. I would definitely recommend him.
Before Speed Optimization
Sarah Gallo
The Five Foot Traveler
"Amir has absolutely blown me away from the moment he started working on my site! I gave him a difficult project (with over 4,800 pictures to be optimized) and he tackled it thoroughly and successfully. He managed to cut my page speed down by 2/3 ... which is amazing! Not only that, but he went above and beyond by implementing everything he could to increase my page speed — we swapped out plugins, optimized photos, and even looked at the actual code of my site to see where we could do better. On top of that, he was always prompt and quick to answer questions/solve problems too! I had originally wanted to tackle this project on my own, but after seeing the work that Amir put in, I realized that there's no way that I ever would have succeeded. I'm absolutely thrilled with the work that Amir has done! I give him my highest recommendations, really"
Nicole Haentjens Wall
Traveller
"Aamir Faiz from WPGeared was a great help in increasing the speed of my site. He offered very valuable advice and was able to point out other issues that I needed to address in order to make my site more visible on search engines. I would recommend his services".
Jennifer Ryder Joslin
Two Can Travel
"If you are looking for help to improve your site speed I would highly recommend working with Aamir. He was professional, efficient, and exceeded our expectations with his help. Before working with Aamir, we had been putting off trying to optimize our site speed because we aren't very tech savvy and it felt like an intimidating task. Aamir managed to improve our metrix where it matters and cut our site speed in half in just a couple of days. He answered my many many questions along the way and I now have a better understanding of what we can do going forward. He even continued to make improvements and answer our questions after we paid him. We are already seeing growth in our Google Analytics and are so happy with the results. If you want to improve your site speed don't put it off like we did and make it a priority now."
Sarah Lortz
Rockstar Reviews
"WPGeared Helped me out to improve my website speed and performance. Before that i scratched my head in search of some good Service to speed up my website. But i found wpgeared to do that for me in less than 24hrs." Thank you WPGeared WordPress Speed Optimization Service.
Or Connect with us via the below form